THESE ARE JUST A FEW OF THE OLD TIME CRAFTS ON DISPLAY
KEEP THE DATE OPEN - SEPT 17, 2017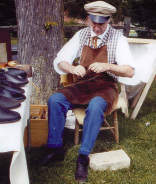 Norman Walzer demonstrates the ancient skills of shoe making at our annual event.
---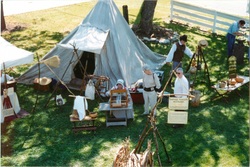 DuPage Valley Settlers are always an event favorite.
---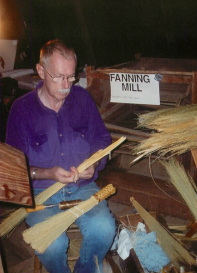 What would the event be without David Tomlin and his skill in the old craft of broom making.
---